High Quality Aluminum

, Architectural, Steel and Building Products.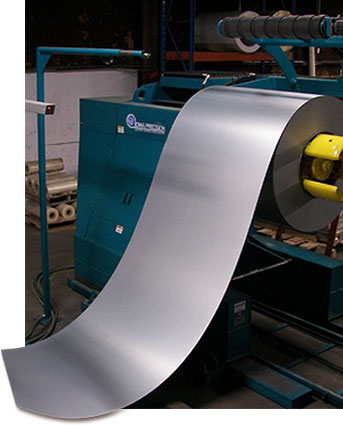 Wieland-Wrisco Industries Inc. proudly celebrated its 100th Anniversary in 2016. Wieland-Wrisco's history traces its origins back to 1916 when the Company was founded as The Guarantee Specialty Manufacturing Company. From its inception, the Company offered diverse product lines, including uniform fasteners, small washers, specialty stampings, sink strainers, caulking guns and venetian blind components.
Over the next forty years, The Guarantee Specialty Manufacturing Company expanded into eleven separate corporations whose products included specialty metal products and various types of extrusions for both the architectural and signage industries along with one-inch and two-inch venetian blind components.
During the mid-1970s, these eleven corporations merged under one corporation, RHW, Inc. and were organized into divisions rather than individual companies. In 1981, RHW, Inc. divested itself of the manufacturing group. One year later, two of its executives, A. James Monastra and Carl A. Pope, purchased the remaining Wieland-Wrisco divisions through a holding company, Royalton Products Corporation. In December 1986, the holding company and operating company were merged into a single entity which maintained the name of the former operating subsidiary, Wieland-Wrisco Industries Inc. In late 1987, the Corporate Offices were moved from North Royalton, Ohio to Palm Beach Gardens, Florida.
In 1992, Carl A. Pope retired and A. James Monastra became sole owner and consolidated Wieland-Wrisco into four divisions – Atlanta, Chicago, Dallas and Edison, NJ. Joining A. James Monastra as owners in 2006, was the team of Jim Monastra President, Roman Bender Vice President and Richard Young Vice President.
On December 31, 2020, the four owners sold Wieland-Wrisco to Wieland Metal Services. Jim Monastra remained on and became Vice President of Aluminum Products for Wieland Metal Services North America. Wieland is one of the world's leading suppliers of semi-finished copper and copper alloy products. With a global network of production sites, service and trading companies, the company offers a broad product, technology, and service portfolio. From prototype to series production, Wieland develops solutions for automotive, electronics, refrigeration, air conditioning and other industries. Wieland uses high-performance copper materials to drive the success of its B2B customers in future-oriented fields such as electromobility, connectivity and urbanization. High technical competence, customer-oriented thinking and sustainability determine their actions and have been the basis of the company's success since 1820. Today, Wieland Wieland-Wrisco has sales and distribution centers in Atlanta, Dallas, Irving (TX), Ontario (CA), Tinley Park (IL), and Parsippany (NJ). For more information about Wieland please visit https://wieland-metalservices.com/.
For more than 100 years, as the industry leader, Wieland-Wrisco's mission has been to supply its customers with unmatched quality aluminum products and superior services. By providing Wieland-Wrisco's employees a safe, enjoyable, and rewarding workplace, Wieland-Wrisco constantly meets and surpasses our customer's expectations. Our sincere gratitude to all that have contributed to Wieland-Wrisco's success – past, present, and future!